WHAT'S HAPPENING IN THE MARKET?
According to the Toronto Regional Real Estate Board (TRREB), GTA sales went down by 34% this August since last year but went up by almost 15% from the month prior. Buyers are starting to return to the market to take advantage of the decrease in home prices.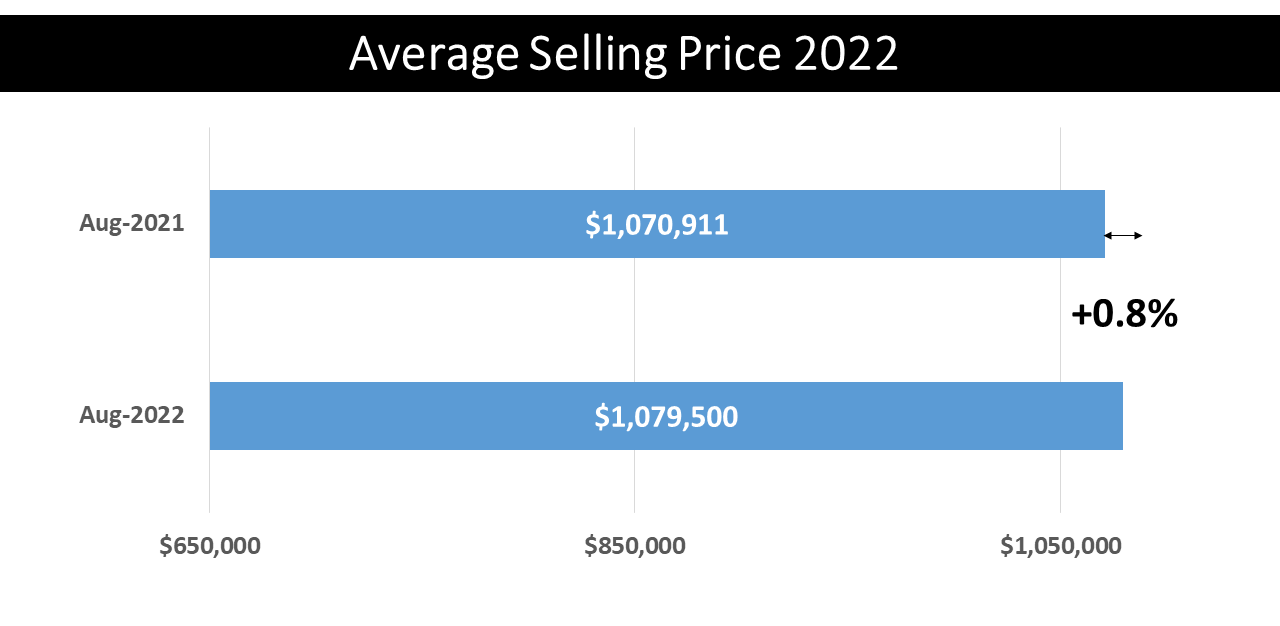 The average selling price for August 2022 had an overall increase of almost 1% compared to August 2021 and compared to last month (July 2022), prices increased by $5,770 from $1,073,730.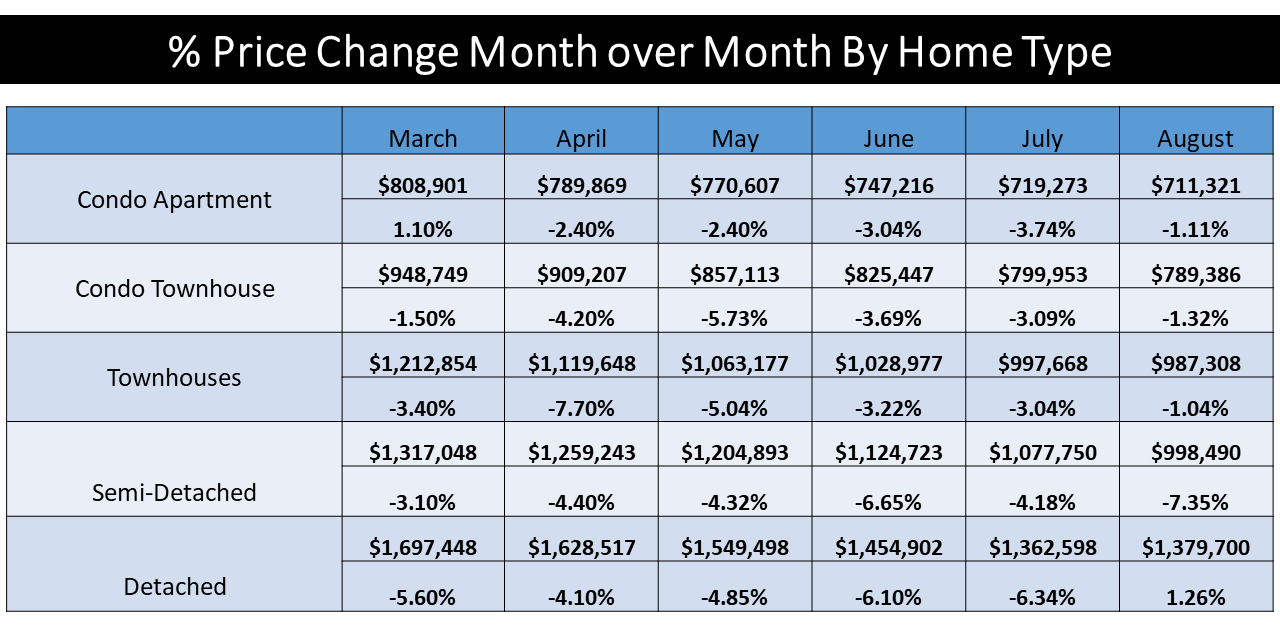 Looking at the prices on a month-to-month basis, the decrease is evident in most home types, specifically Semi-Detached homes which are down by 7.35%. Detached properties, however, are up by 1.26% which was the first increase it had since March of this year.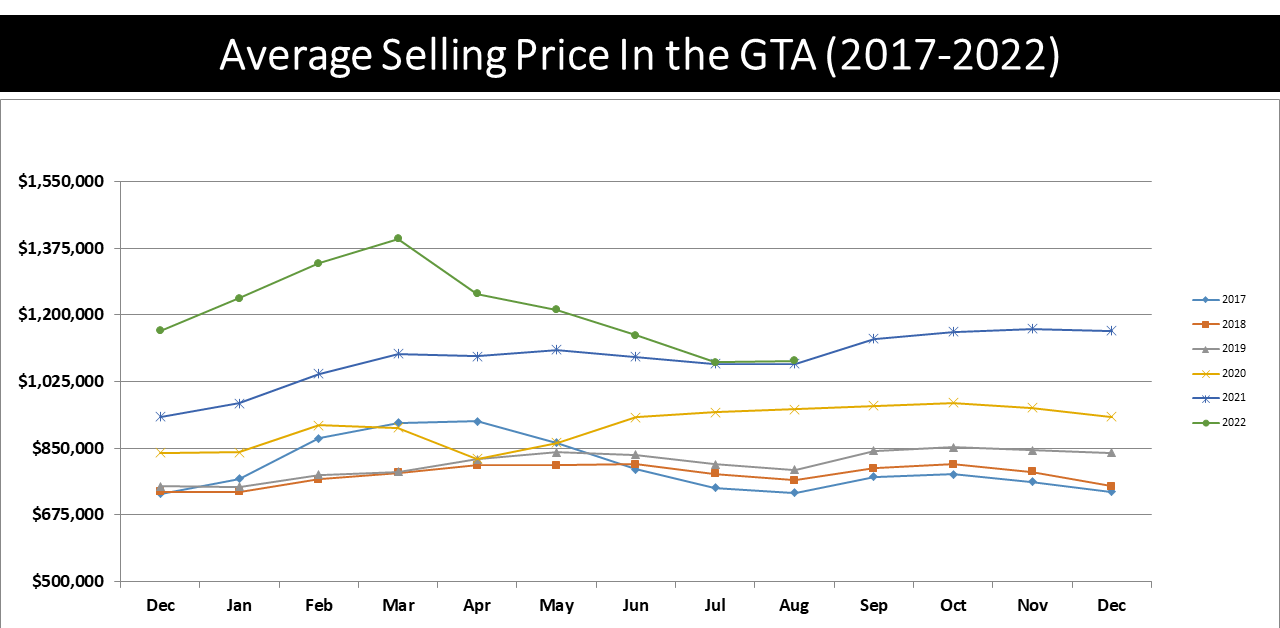 Observing the average selling price in the GTA from the past 5 years, we still continue to see the similarity between the trend of 2017 and 2022.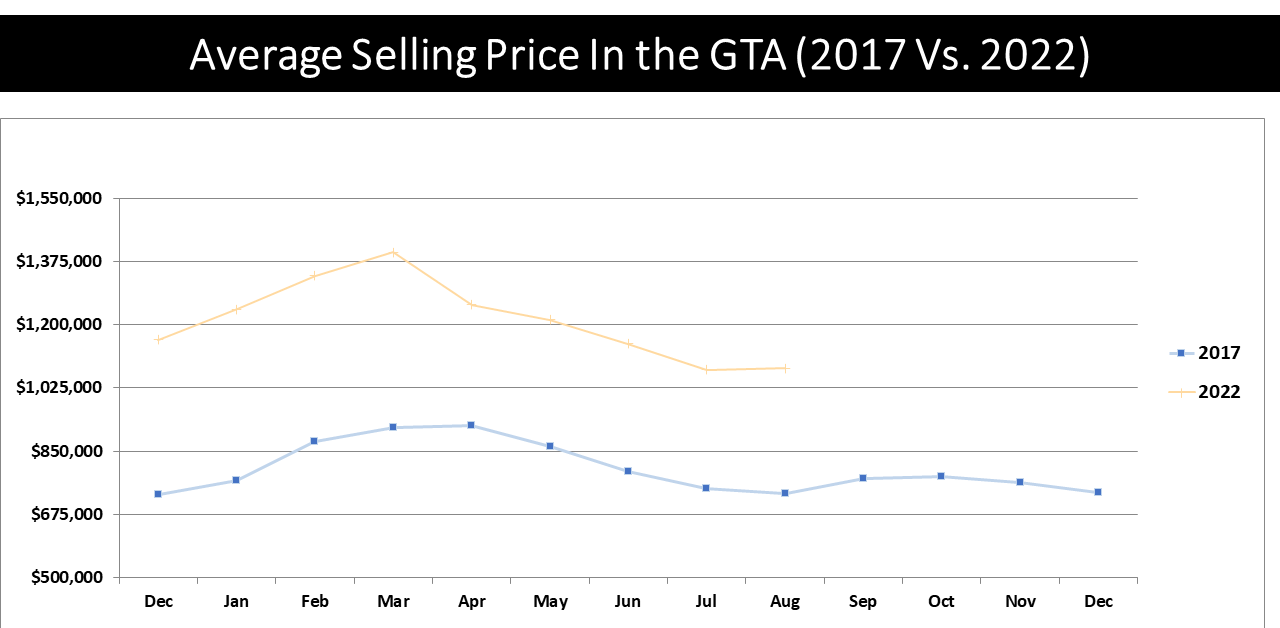 In this trend, we continue to see the prices in August remain almost stable until September when we are expecting to see a slight increase in prices.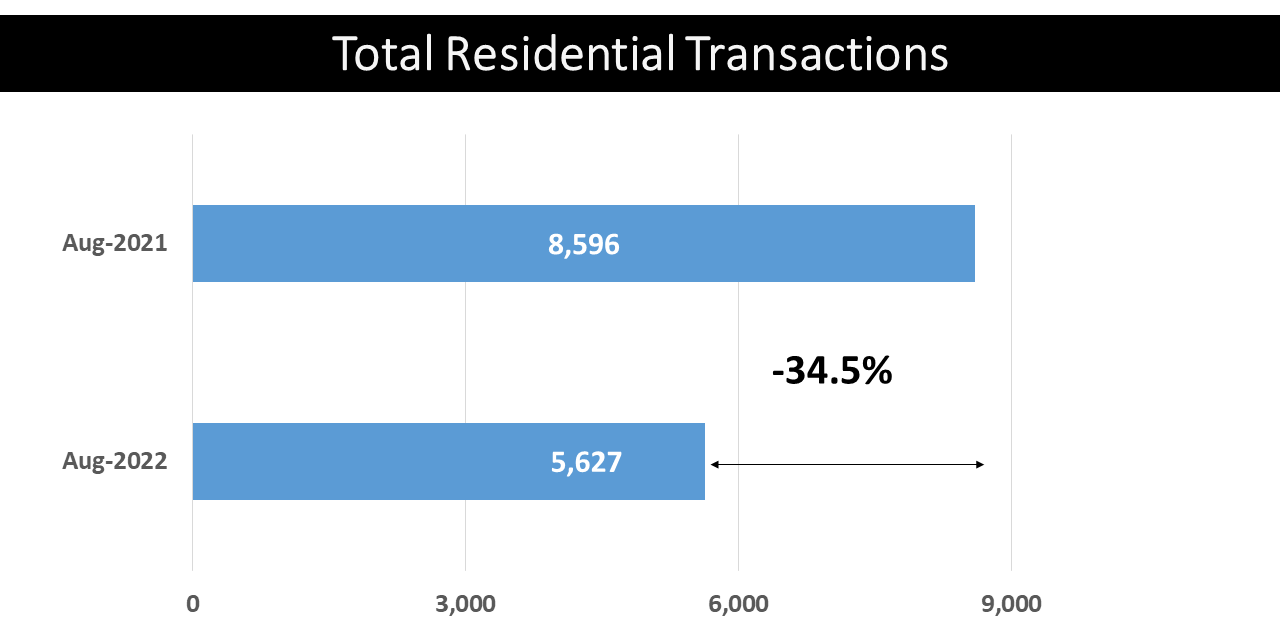 We experienced a decrease of 34.5% compared to August of last year when comparing the number of total transactions.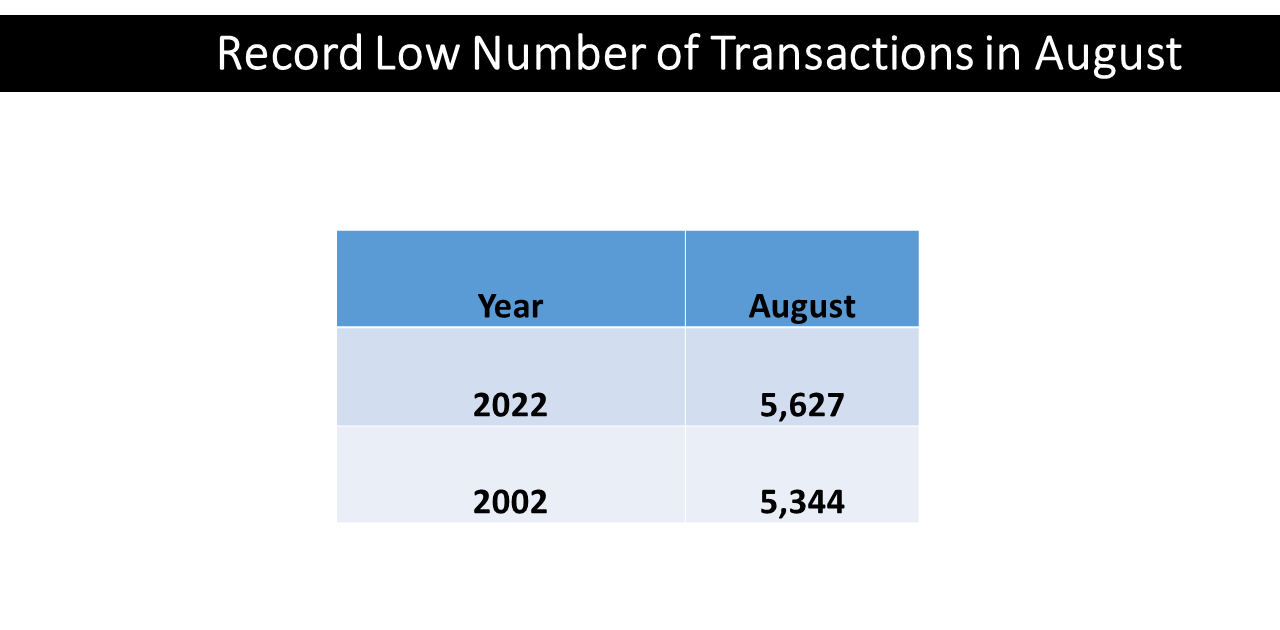 We continue to see a record low of transactions, the lowest being in August of 2002 with 5,344 total transactions.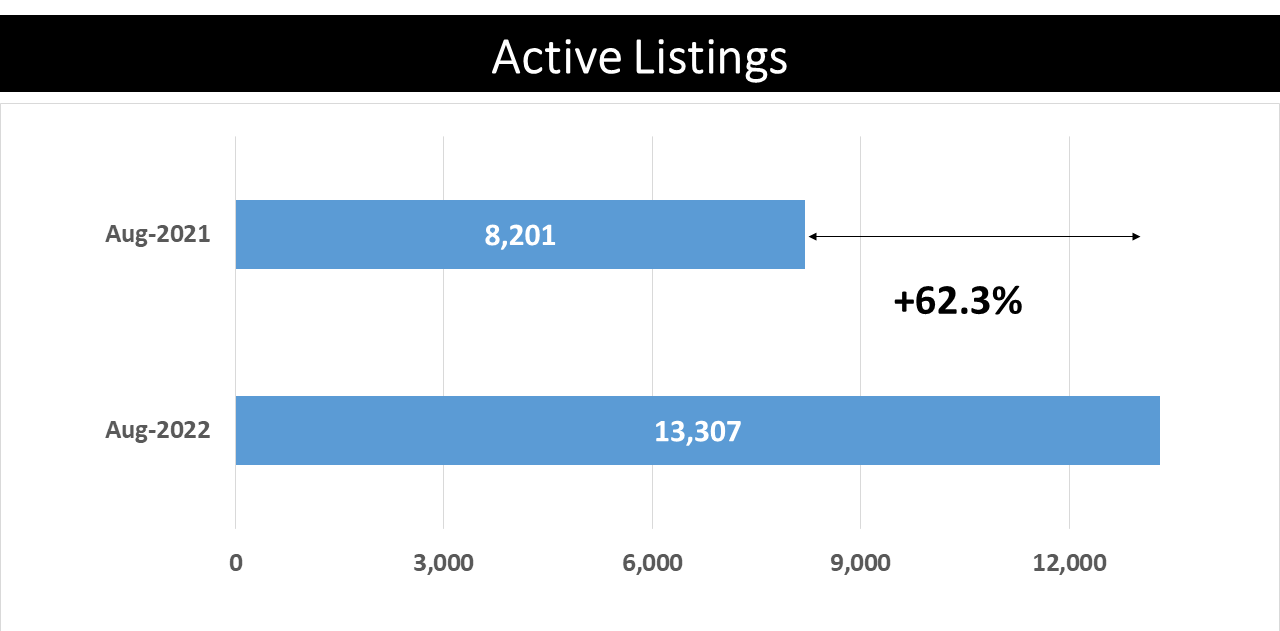 Compared to August of 2021, the number of active listings went up by 62.3%, however, it is a 13.2% decrease from last month (July 2022) which ended with 15,335 active listings.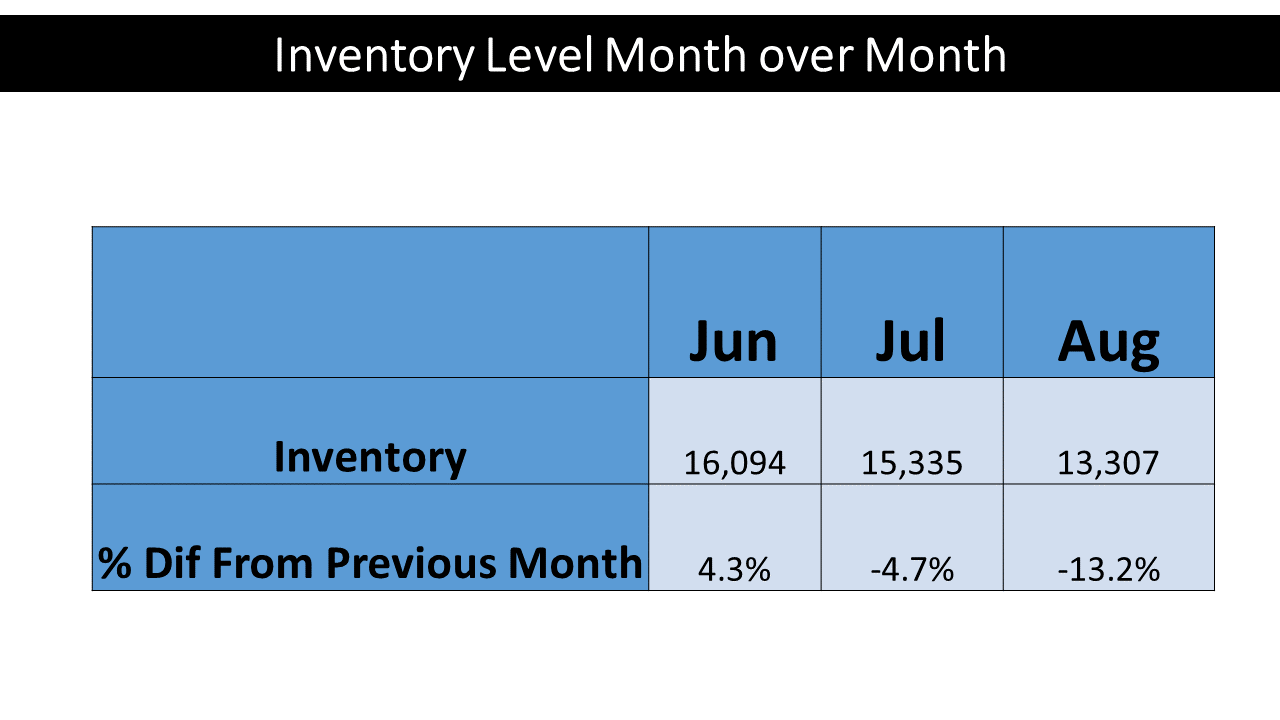 If you are thinking about buying, selling, investing, or just have some real estate questions, you can reach me directly at 647-298-7500 or by scheduling a meeting with me.

Sign up to join our mailing list! You will receive monthly GTA Real Estate Market Updates directly to your email as soon as they are recorded.