WHAT'S HAPPENING IN THE MARKET?
According to the Toronto Regional Real Estate Board (TRREB), the current cooler market conditions of the GTA housing market will persist during these slower summer months. Despite the rising interest rates, mortgage rates, and inflation (now at 7.7%, the highest it's been in 40 years), the market is shifting in the favor of prospective buyers as homes are sitting for sale longer and with less frantic bidding wars.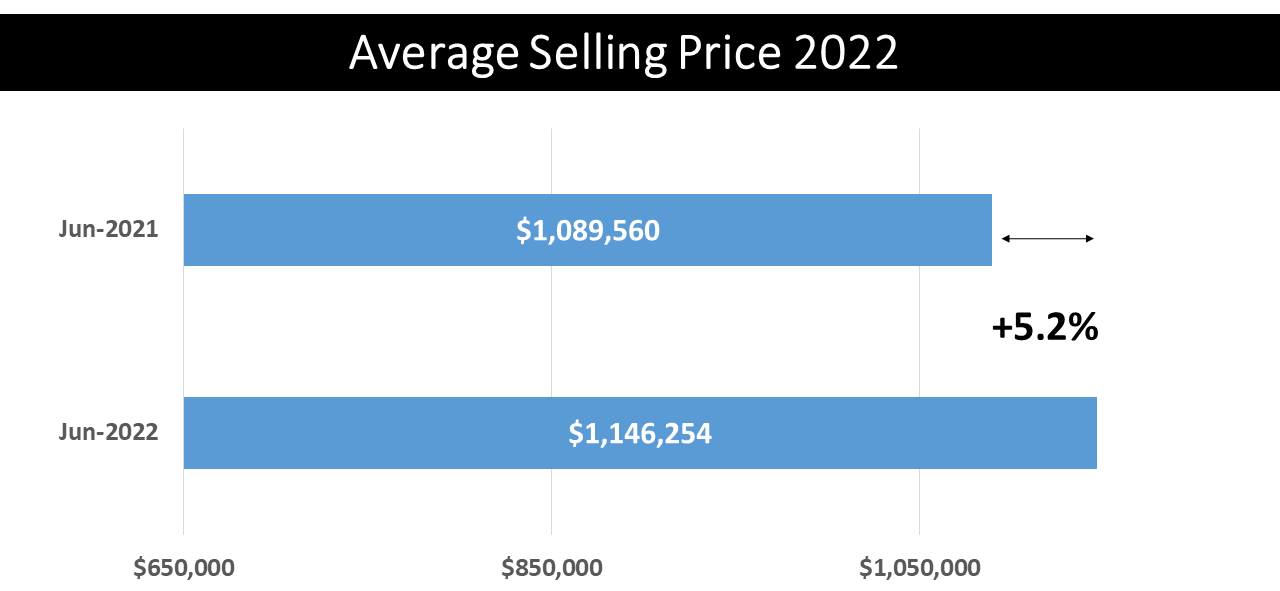 Looking at June 2022, the average selling price in the GTA was $1,146,254. There was a yearly increase of 5.2% and when compared to last month (May 2022), the average selling price has decreased by $66,540 from $1,212,794.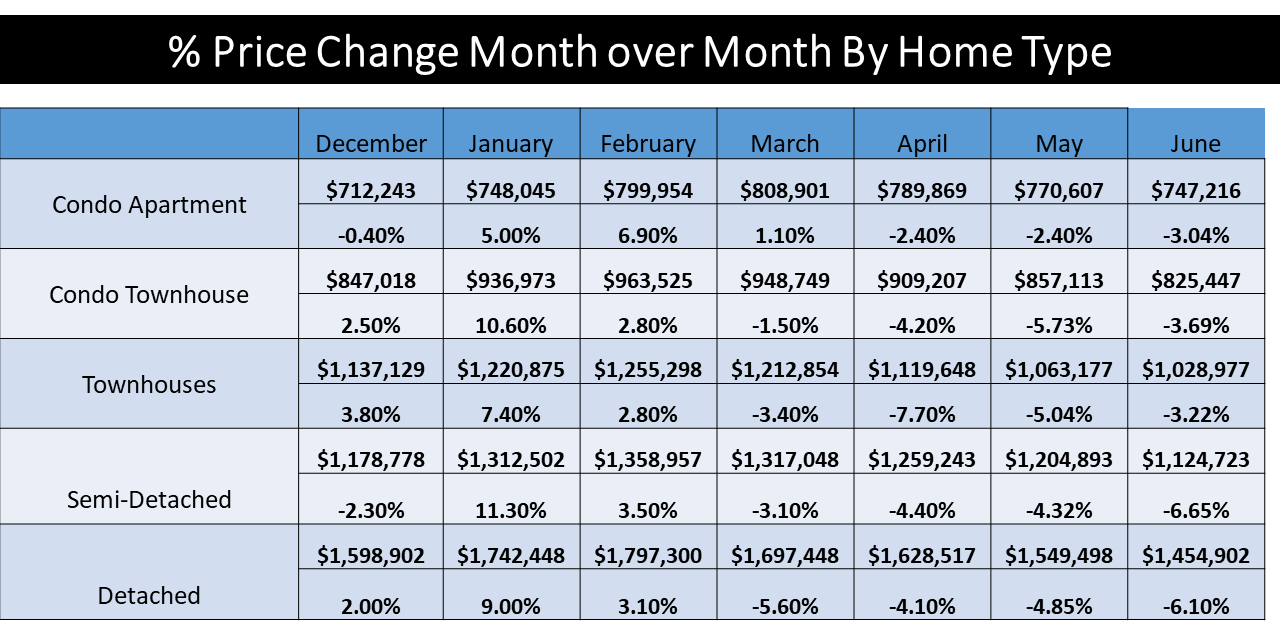 This decrease in price is evident across all home types. The highest decrease is observed in Semi-Detached and Detached properties, down 6.65% and 6.10% respectively. These 2 were closely followed by Condo Townhouses and Freehold Townhouses. Condo apartments, similar to last month, experienced the lowest price decrease.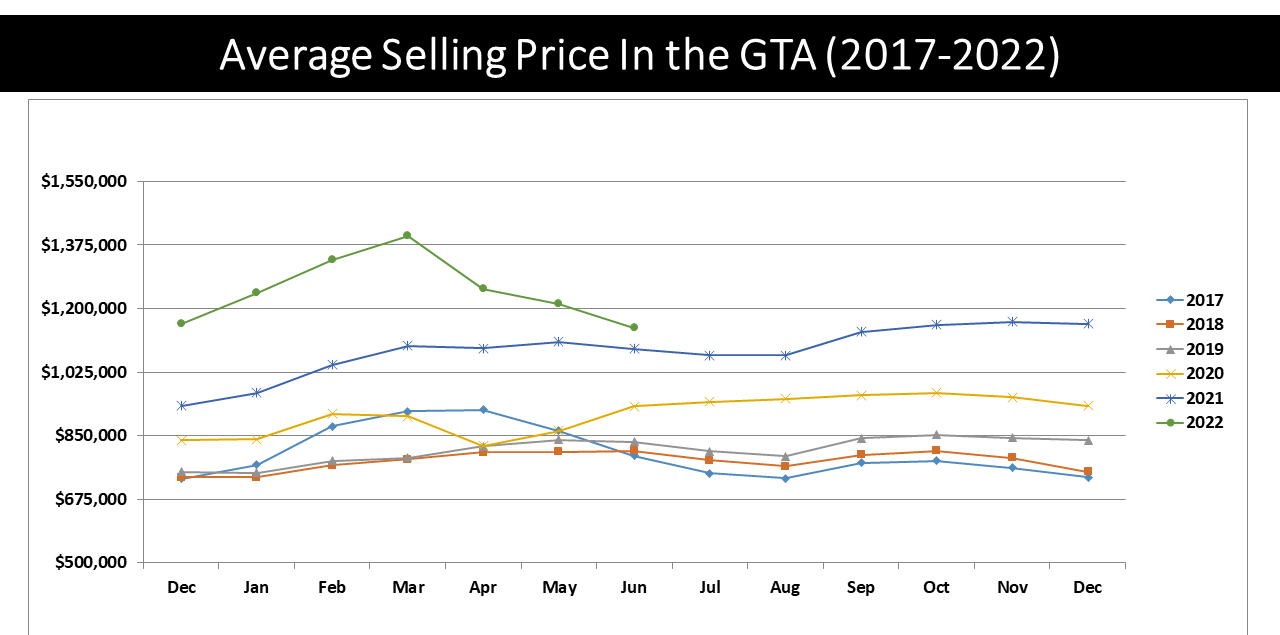 Observing the average selling price in the GTA from the past 5 years, we still continue to see this year following most closely the trend of 2017.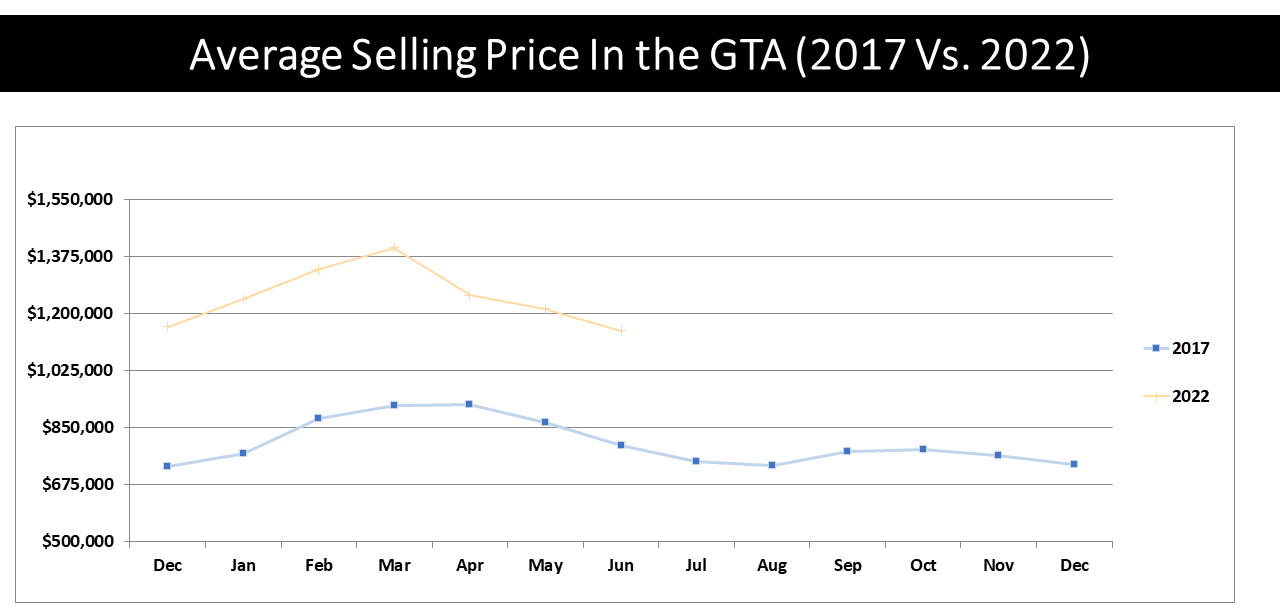 This trend is expected to continue to decrease until August when we are likely to see some adjustments in price.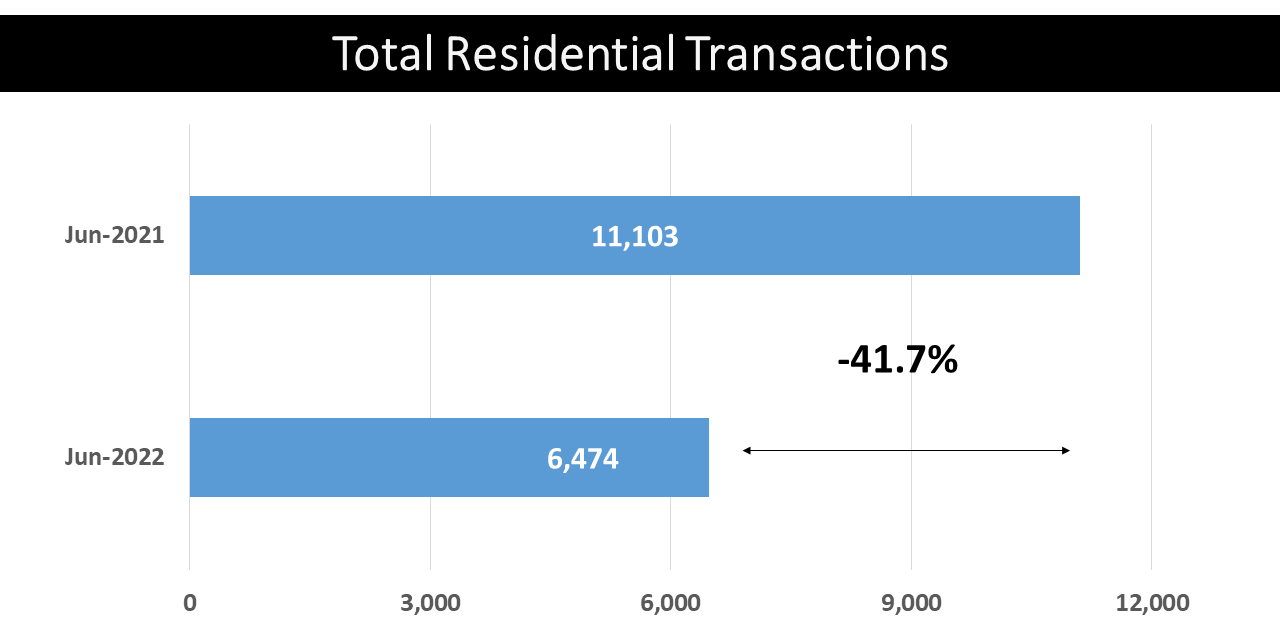 Comparing total residential transactions from June of last year, we experienced a 41.7% decrease in transactions.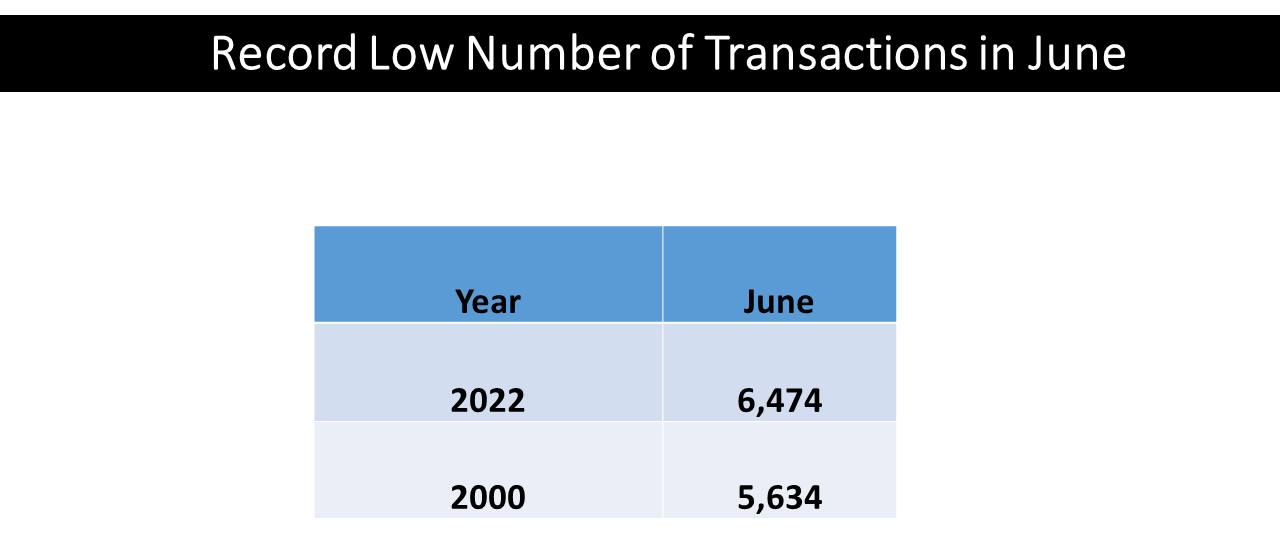 Most notably, however, is the record low number of transactions we've seen since June of 2000.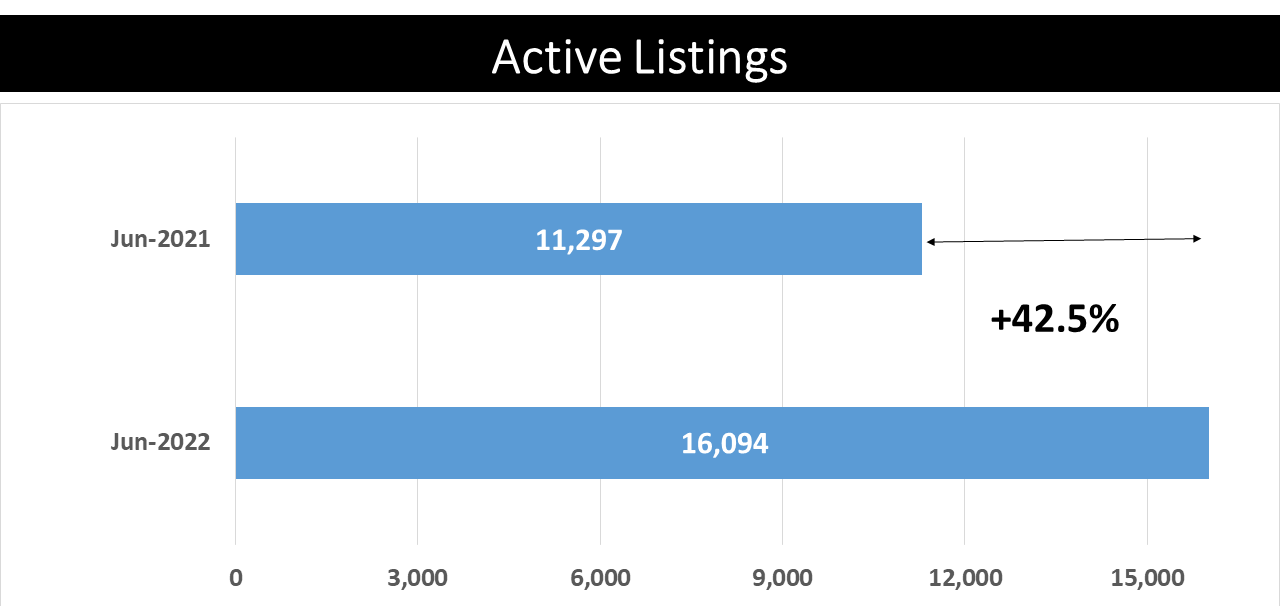 Last month, we ended May with 15,435. Since then, the supply of homes has increased 4.27% by 659 and when comparing the inventory from June of last year, there was a 42.5% increase.


Months of Inventory (MOI) is the ratio that represents the number of months it would take to completely sell the homes that are currently listed for sale. This number is an important measure when determining the supply and demand in the housing market.

We can see the MOI increasing mainly due to the increase in inventory and the fact that the number of transactions is lower. Analyzing the numbers, it appears that we are moving towards a neutral or potentially a buyer's market.

If you are thinking about buying, selling, investing, or just have some real estate questions, you can reach me directly at 647-298-7500 or by scheduling a meeting with me.

Sign up to join our mailing list! You will receive monthly GTA Real Estate Market Updates directly to your email as soon as they are recorded.